Maynard Edward Emhoff
World War II
Company F, 19th Cavalry Reconnaissance Squadron, 316th Provisional Cavalry Brigade, 3rd Army
Service in France, Rhineland, Central Europe
---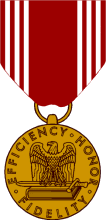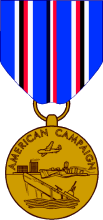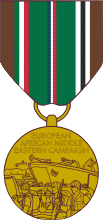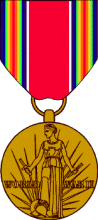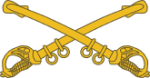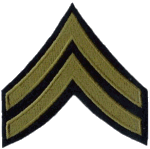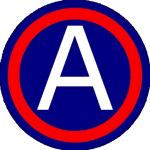 ---
Uncle Maynard joined up a month after his 19th birthday with vision of dashing around on a horse. Instead of a saddle on a horse he got the turret of an M5 light tank, and instead of a saber, he used a 37mm gun.
After D-Day his unit was pulled from protecting the New England coast, and shipped to France to catch up with General Patton's 3rd Army as it turned North in reaction to the Battle of the Bulge.
Rather than fighting with an armored unit, the light tanks operated as reconnaissance for other units through Belgium, Germany, and was in Czechoslovakia when Germany surrendered.
He was on a transport in the Panama Canal on his way to the Pacific when Japan surrendered.
---
---
Edward Emhoff
World War I
Company E, 348th Regiment, 87th Infantry Division
Service in France
---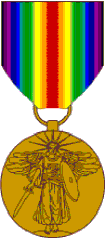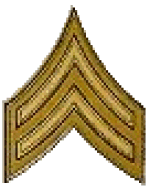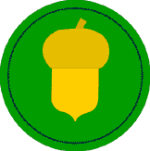 ---
My Grandfather Emhoff had visions of being a dashing soldier and chasing the Germans out of France.
His uniform was olive drab wool, a "Smoky the Bear" hat, brogans, and leggings.
After his arrival in France and a very brief time on the Front, the people in headquarters looked at his records and discovered he was a joiner/cabinet maker and called him to the rear.
He spent the rest of the war making the ladder/litter that was the basic prop for trench warfare. It was used to carry the dead and wounded, to get into and out of trenches, as the floor in trenches, and the floors, walls, and ceilings of dugouts.
He came out as a Corporal and returned to New York having never fired his weapon in anger.
His brother Frank wasn't as lucky. Frank was gassed at the front and never fully recovered.
---
---
George T. Dumka
Cuban Pacification
11th Infantry Regiment
Service in Cuba
---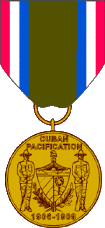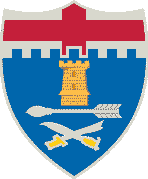 ---
My Grandfather Dumka wanted to see new places.
His uniform was the new olive drab wool, a "Smoky the Bear" hat, brogans, and leggings, but there was a dark blue dress uniform for formal pictures.
He spent a year in Cuba on garrison duty in a wool uniform.
He came out as a Private and returned to New York with no appreciation for hot weather.
---
In 1917 he became one of the first "Grey Riders", New York State Troopers, rising to the rank of corporal at the Oneida substation of Troop D. He left after two years when the Troopers moved from horses to automobiles.
---
---
Alfred Mullen
Spanish-American War
Company H, 9th Infantry Regiment
Service in the Philippines and China
---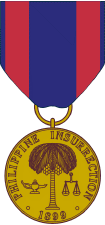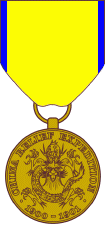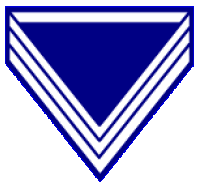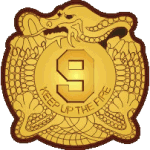 ---
My great grandfather was ready to punish the Spanish Empire for reportedly sinking the battleship Maine in Havana harbor. He left his job on the canal boats carrying cargo on the Erie Canal to serve his country.
He was issued his khaki cotton trousers and tunic, his dark blue wool flannel shirt, a tan slouch hat, brogans, leggings, and various accoutrements of war and sailed for the Philippines.
While there his regiment was dispatched to China to rescue the diplomatic missions in Peking who were besieged by the Boxers. The Distinctive Unit Insignia and nickname "Manchu" were awarded for the Chinese expedition.
He rose to the rank of Company Quartermaster Sergeant.
He was released from the Army after two tours for medical reasons, as he had acquired malaria and tuberculosis in Asia.
He and his wife both died of tuberculosis.
---