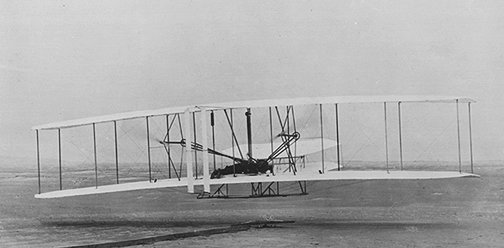 First Powered Flight 1903
Aircraft
---
Rivet Ball - We walked away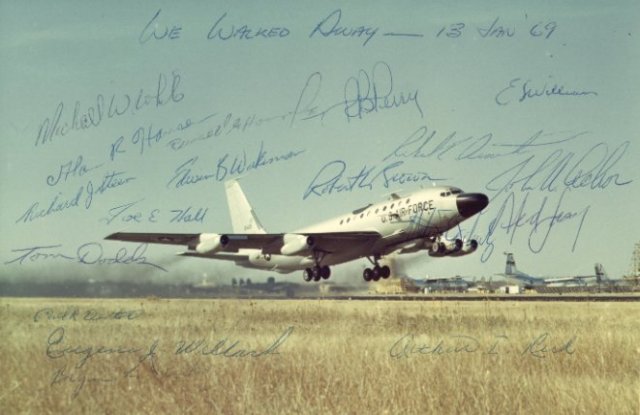 LTV Systems Photo
The caption is wrong, we didn't walk, we ran.

1969 was a terrible year for those of us involved in this mission. Five months later we lost Rivet Amber.
---
Rivet Amber
Nick Taylor Photo
This was my second aircraft. It was lost in the Spring of 1969

It disappeared in severe clear air turbulance over the Aleutians. No trace was ever found. This photo is from Nick Taylor, another inmate of Shemya AFS, the Black Pearl of the Pacific.
---
RC-135 refueling over Mount McKinley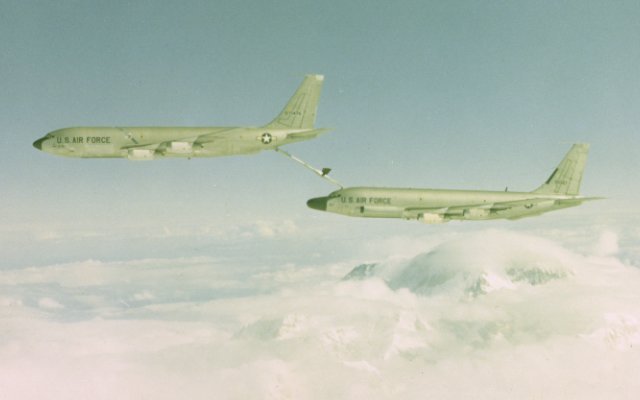 Air Force Photo
While it is not stated, the aircraft probably belonged to the 6th Strategic Wing at Eielson AFB outside of Fairbanks, Alaska.
---
RC-135B closing for refueling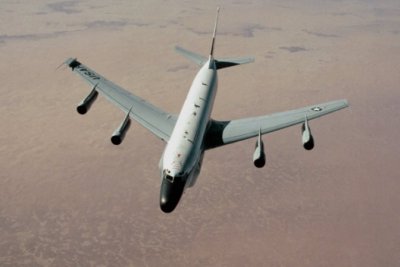 Air Force Photo
The first two RC-135's were A models. This is a B model with more powerful engines and thrust reversers for braking. Rivet Amber was a B variant.
---
MC-130P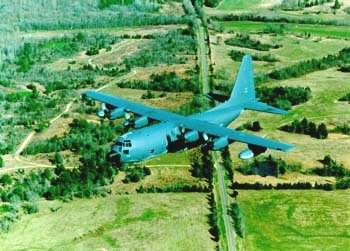 Air Force Photo - Hurlburt Field
Change the color scheme to forest camouflage over black and this would be almost identical to the RC-130s that carried me around Europe and the Med.

This bird belongs to the Special Operations Command at Hurlburt Field
---
SR-71 closing for refueling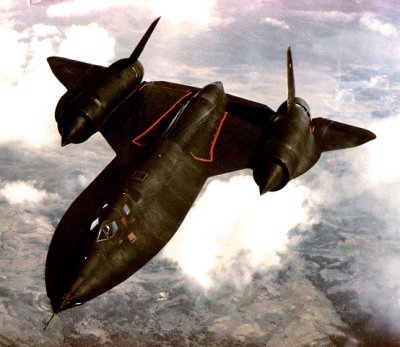 Air Force Photo
If you were stuck on the flight line at Kadina on Okinawa, you could waste a lot of time trying to catch a glimpse of one of the Habus when it took off. Habu is the name of a local viper, and the appropriate name the Okinawans gave to this aircraft.
---
SR-71 front view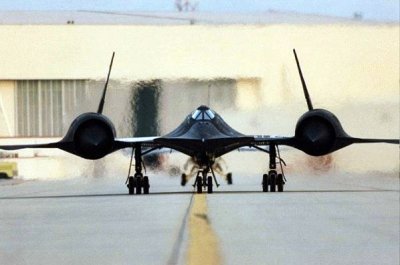 Air Force Photo
This aircraft is a wing filled with fuel and two huge engines. This view makes the family resemblence to the 'Flying Wing' and the B-2 bomber obvious.
---
U-2 over San Francisco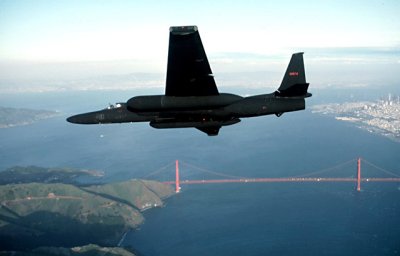 Air Force Photo
There were rumors that this thing could make it to California if it ran out of fuel over Japan. This aircraft has always struck me as a stretched version of Lockheed's earlier F-80 design.
---
WB-57 Plain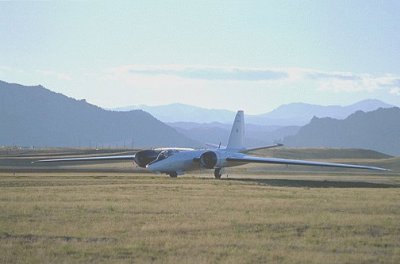 University of Colorado Photo
Stripped of all its markings, this aircraft was given to the University of Colorado for high altitude atmospheric research. Martin and, later, General Dynamics produced variants of this English Electric design.
---
WB-57 NASA Paint

Pima Air Museum Photo
This is an example of the final high altitude variant that used to fly from Eielson AFB. Note the ramjet on a pylon under the wing. It would take off using the fanjets built into the wing and then air-start the ramjets for the really high altitude flying.
---