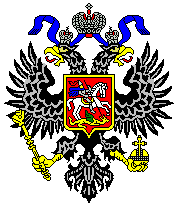 ---

Bucknell's Russian Program: The best Russian studies site I've seen.

Friends & Partners: A good starting point for general information.

Slavic Mythology: My guesses on the subject and Links to other sites.

Russian Museums: Links to Russian Museums On-Line

Russian & East European Studies: Pitt's Links to REESWEB

Russia & Eastern Europe: University of Texas Russian & Eastern European Pages and Links

Kazaki (Cossacks): Artiom Kochukov's Kazaki Pages

Carpathian Rus History: An isolated Slavic group that may be related to the original Rus settlers of Kiev.

Maps of Russia: the University of Texas map collection

The Cyrillic Browser: resources and instructions to 'russify' your browser

Moskva (Moscow) Weather: Current conditions and forecast from the Weather Underground
---
For the serious student of Russian culture, you need to learn the language and download a set of cyrillic fonts. Many of the Russian sites are on UNIX systems and use the KOI-8 symbol set. The newer sites have begun to use the Windows 1251 symbol set. If UniCODE replaces ASCII, the problem will go away.

These sites all have an English version.
---